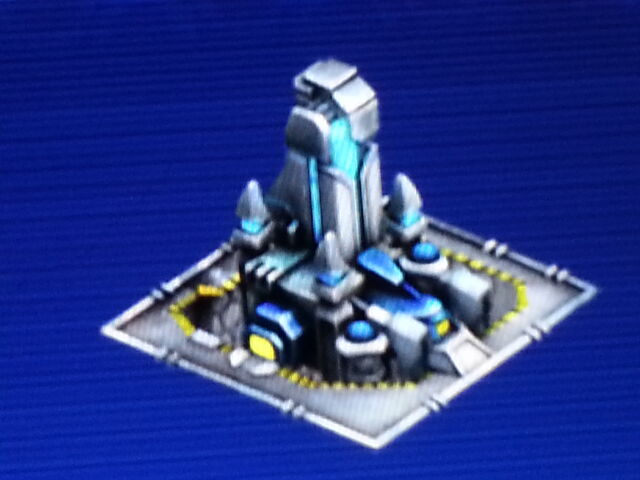 There is no description yet. Add a description.
Appears on these pages

of
The nanite factory is like a high-level robotics facility, however it not only decreases the...
File history
Click on a date/time to view the file as it appeared at that time.
Metadata
This file contains additional information, probably added from the digital camera or scanner used to create or digitize it. If the file has been modified from its original state, some details may not fully reflect the modified file.
Camera manufacturer
SAMSUNG
Camera model
SPH-L710
Exposure time
1/24 sec (0.041666666666667)
F Number
f/2.6
ISO speed rating
125
Date and time of data generation
19:28, September 11, 2013
Lens focal length
3.7 mm
Width
3,264 px
Height
2,448 px
Orientation
Normal
Horizontal resolution
72 dpi
Vertical resolution
72 dpi
Software used
L710VPBMD4
File change date and time
19:28, September 11, 2013
Y and C positioning
Centered
Exposure Program
Aperture priority
Exif version
2.2
Date and time of digitizing
19:28, September 11, 2013
Meaning of each component

Y
Cb
Cr
does not exist

APEX shutter speed
4.5859375
APEX aperture
2.76
APEX brightness
1.89453125
APEX exposure bias
0
Maximum land aperture
2.76 APEX (f/2.6)
Metering mode
Center weighted average
Light source
Unknown
Flash
Flash did not fire
User comments
–���å�������xV4�xV4�xV4�xV4���������`�8Ÿ��è�@

������ÿÿ�pi�����"�������������������������ýý������������������������������������������������������������������������������������������������������������������������������������������������������������������������������������������������������������������C�A�L�ZDFE02����Cur.ZDFI02CML�018,001,001,509FD0,901,090,109,010D010D010D090D�ï��'��(�ë&�������T�U�N�A���Ð�–�à�t�t�d������Íi��J£��ÁFÿÿõ����ÞÿÿkM��~Ôÿÿ5 ��ŠbÿÿA����FLFL��SVN# � ��������������������������������������������������������������������������������������������������������������������®�����Ð�–�à�†�t�t�†� ���Y A ïÿ�������������������������"à���������������������������������������������������Ö�����6���R�������������{�âÿ �������8���������������������������������������������������������������������������������������������������������������������������������������������������������������������������������������������������������������������������������������������������������������JKJK �šô���ÿ��^q��ó��Â�������B…�������–���à���t����������Aj������_f��d������Íi��J£��ÁFÿÿõ����ÞÿÿkM��~Ôÿÿ5 ��ŠbÿÿA��JKJK�ˆ���ˆ���ˆ���ˆ���ˆ���ˆ���ˆ���ˆ���ˆ���ˆ���ˆ���ˆ���ˆ���ˆ���ˆ���ˆ���ˆ���ˆ���ˆ���ˆ���ˆ���ˆ���ˆ���ˆ���ˆ���ˆ���ˆ���ˆ���ˆ���ˆ���ˆ���ˆ���ˆ���ˆ���ˆ���ˆ���ˆ���ˆ���ˆ���ˆ���ˆ���ˆ���ˆ���ˆ���ˆ���ˆ���ˆ���ˆ���ˆ���ˆ���ˆ���ˆ���ˆ���ˆ���ˆ���ˆ���ˆ���ˆ���ˆ���ˆ���ˆ���ˆ���ˆ���ˆ���ˆ���ˆ���ˆ���ˆ���ˆ���ˆ���ˆ���ˆ���ˆ���ˆ���ˆ���ˆ���ˆ���ˆ���ˆ���ˆ���ˆ���ˆ���ˆ���ˆ���ˆ���ˆ���ˆ���ˆ���ˆ���ˆ���ˆ���ˆ���ˆ���ˆ���ˆ���ˆ���ˆ���ˆ���ˆ���ˆ���ˆ���ˆ���ˆ���ˆ���ˆ���ˆ���ˆ���ˆ���ˆ���ˆ���ˆ���ˆ���ˆ���ˆ���ˆ���ˆ���ˆ���ˆ���ˆ���ˆ���ˆ���ˆ���ˆ���ˆ���ˆ���ˆ���ˆ���ˆ���ˆ���ˆ���ˆ���ˆ���ˆ���ˆ���ˆ���ˆ���ˆ���ˆ���ˆ���"���#���ˆ���ˆ���ˆ���ˆ���ˆ���ˆ���ˆ���ˆ��!"���#���ˆ���ˆ���ˆ���ˆ���ˆ���"���"���ˆ���ˆ���ˆ���ˆ���ˆ���ˆ��!"���ˆ���ˆ���ˆ���ˆ���ˆ���ˆ�������"���#���ˆ���ˆ���ˆ���ˆ���ˆ���ˆ���ˆ���ˆ���"���ˆ���ˆ���ˆ���ˆ���#���#���ˆ���ˆ���ˆ���ˆ���ˆ���ˆ���ˆ���ˆ���ˆ���#��!"���#���ˆ���ˆ���ˆ���#���ˆ���ˆ���ˆ���ˆ���ˆ���ˆ���ˆ���ˆ���ˆ���ˆ���ˆ���ˆ���ˆ���#���ˆ���ˆ���ˆ���ˆ���ˆ���ˆ���ˆ���ˆ���ˆ���ˆ���ˆ���ˆ���ˆ���ˆ���ˆ���ˆ���ˆ���ˆ���ˆ���ˆ���ˆ���ˆ���ˆ���ˆ���ˆ���ˆ���ˆ���ˆ���ˆ���ˆ���ˆ���ˆ���ˆ���ˆ���ˆ���ˆ���ˆ��JKJK������������ý}������ªf��H~������aP��������������������������������������������������������������´�������co��������������Mj������ff��Mj������ff��Mj������ff��Mj������ff�������������������������������������������������������������������������������������������������������������������������������������������������������������������������������������������������������������������������������������������������������������������������������������������� ýAFAFÒ���^¢Ò���Û{²���|Dz���Š¦'���º¦'���€Mo���Š×o���ÂÅL���¤ L���x '���¾v'���µô½�����½�����½�����½�����½�����½�����½�����½�����½�����½�����½�����½�����½�����½�����½�����½�����½�����½�����½�����½�����½�����½�����½�����½�����½�����½�����½�����½�����������AFAF��d�ZD��'���AFAFä���������������������������������������������������������������������������������������������������������������������������������������������������������������������������������������������������������������������������������������������������������������������������������������������������������������������������������������Þ°ô€������������ ����È3�¤x��R¼��)Þ��)Þ���s���s��\&�ºÆ³��6n� ���

�����������������������������������������������������������������������������������������������������������������������������������������������������������������������������������������������������������������������������������������������������������������������������������������������������������������������������������������������������������������������������������������������������������������������������������������������������������������������������������������������������������������������������������������������������������������������������������������������������������������������������������������������������������������������������������������������������������������������������������������������������������������������������������������������������������������������������ΊF�ß›W�ðÞ¼š´'��4���ƒ� �y���ƒ� �y�
Supported Flashpix version
0,100
Color space
sRGB
Sensing method
One-chip color area sensor
Scene type
49
Exposure mode
Auto exposure
White balance
Auto white balance
Scene capture type
Standard
Unique image ID
ZDFI02
GPS tag version
0.0.2.2